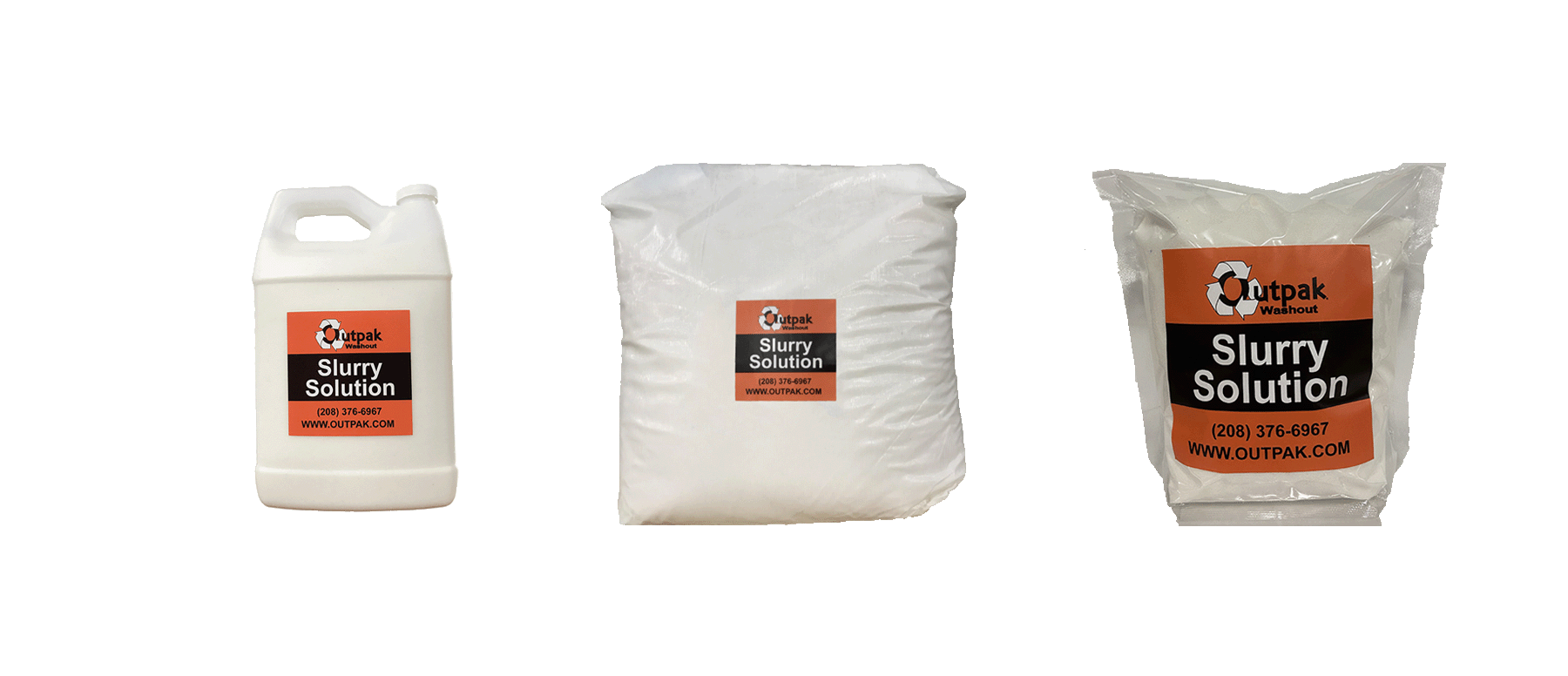 4 products
Outpak Slurry Solution makes your paint cleanup quick and easy by turning your water-based slurry into a wet sand consistency in a few short minutes! Made from 100% organic blend of polymers, the material will become EPA compliant and landfill ready. It can also be used to solidify old paint.
Latex or water-based paint can be disposed of with regular household waste after it has dried out completely. Outpak Slurry Solution can solidify paint for easier and safer disposal.
Available in 3 sizes:

2lb bag
7lb bottle
50lb bag
Slurry Solution to Slurry Waste Estimates
Coverage may vary depending on water content and slurry density. The amounts listed are only an estimate and can differ due to moister and temperature. Cold weather will slow down the process. The greater the agitation, the faster the encapsulation.
| | |
| --- | --- |
| Slurry Solution |   Slurry Waste |
| 1 lb |  20 gallons |
|  2.5 lbs |  55 gallons |
| Outpak 7lb bottle |  145 gallons |
| Outpak 50lb bag | 1,000 gallons |
Slurry Solution can be added to any container for water-based washout or paint absorption. It can also be directly applied to a surface for use with floor polishing, core drilling and wet saw cutting. It will not stain floors or leave a slippery residue. Made from 100% organic blend of polymers, it is EPA compliant and ready to dispose of in any trash container or landfill. The solution does not rehydrate.